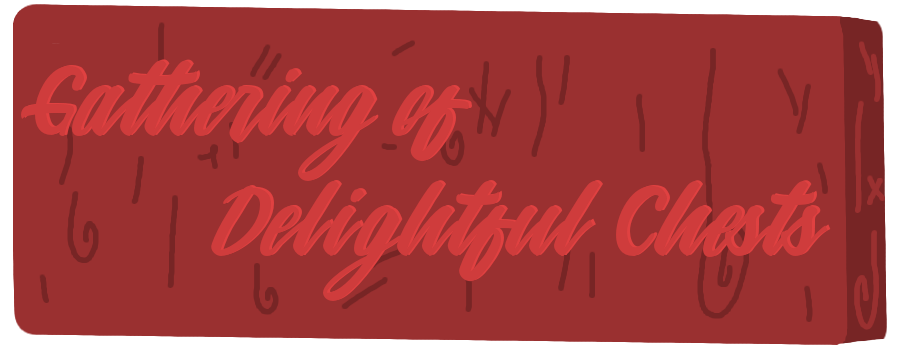 Gathering of Delightful Chests
We just published a small update for Gathering of Delightful Chests!
It fixes a few issues while staying true to its original jam form.

•Fixed grammar
•Fixed repetitive use of certain words
•Replaced gender references
At some points some words such as dude or he give a gender to some characters, which is useless and unintended. Those were replaced by gender-neutral pronouns and words.
•Deleted some slurring
The use of words such as Fuck disturbs some people and makes the game's tone needlessly more mature. We decided to delete those when they were unnecessary. Ass remained because butt-kicking doesn't sound as good.
•Fixed about section
Some of the About section's content wouldn't appear and one of the social media links was dead. Fixed.
If you still haven't played GDC try it! It takes around 5 minutes to play.
We plan on updating some of our other games in the next months, as to still have new things coming during A Ride To Love's development.
We'll see you then!
Files
GatheringOfDelightfulChests-1.0.2-linux.tar.bz2
66 MB
Apr 11, 2019
GatheringOfDelightfulChests-1.0.2-mac.zip
60 MB
Apr 11, 2019
GatheringOfDelightfulChests-1.0.2-win.zip
61 MB
Apr 11, 2019
Get Gathering of Delightful Chests